Carpenters Attend Washington Trust Annual Meeting
Posted by
on
Representatives from the New England Regional Council of Carpenters attended the annual shareholder's meeting for Washington Trust yesterday in Westerly, Rhode Island. They attended as representatives of Carpenters union benefit funds in New England and other regional councils in the United Brotherhood of Carpenters.

Business Representative Derek Adamiec and Researcher Ben Branchaud spoke at the meeting about two proposals, one related to the company's auditor and another regarding CEO pay ratio disclosure and the effect of the recent Tax Reform act as it relates to the $1 million cap on taxable compensation.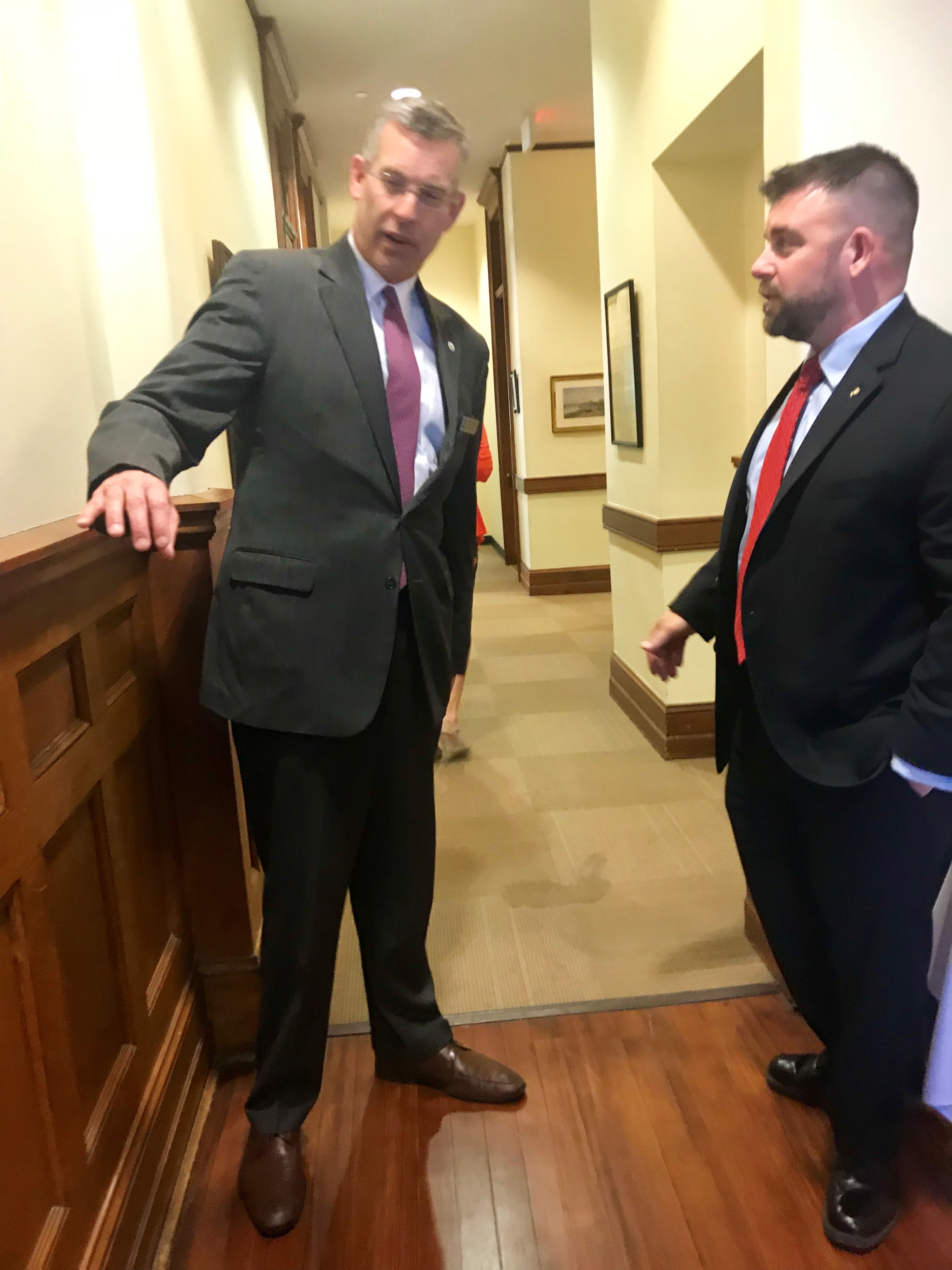 Local 330 Business Representative Derek Adamiec (right) with Ned Handy, CEO and Chairman of the Board for Washington Trust.

The New England Regional Council of Carpenters has been attending shareholders meetings for companies either based in or operating in New England for several years. While day-to-day operations for companies are not discused in the meetings, they are an avenue for the union to advocate for responsible corporate governance within companies in which union funds invest.

The meetings provide a valuable opportunity for the union to begin or continue relationships regarding their investment in development or construction of their own facilities. That was the case with Washington Trust. During his presentation at the meeting, President and Chief Operating Officer Mark Gim discussed an affordable housing initiative Washington Trust had started. Following the meeting, Adamiec and Branchaud were able to approach company leaders and discuss ways in which the union and the company might work together on the initiative.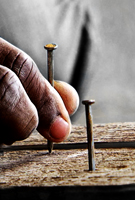 browse POSTS BY CATeGORY: