New Year, New Locals, New Meeting Times!
Posted by
on
Carpenters Local 326
1st Wednesday, 5:30 PM
Middletown Elks Crystal Ballroom, 44 Maynard Street, Middletown, CT
Last Wednesday, 5:00 PM
Florian Hall, 55 Hallet Street, Dorchester, MA


Carpenters Local 328
3rd Thursday, 5:00 PM
VFW, 114 Mystic Ave, Medford, MA


3rd Wednesday, 7:00 PM
14 Jefferson Park Road, Warwick, RI


3rd Thursday, 5:30 PM
Alternating locations: Italian American Club, 26 Dewey Road, Shrewsbury, MA and Knights of Columbus, 460 Granby Road, Chicopee, MA.
January in Shrewsbury, February in Chicopee, March in Shrewsbury, and so on through the year.
2nd Thursday, 5:00 PM
Shriners Auditorium, 99 Fordham Road, Wilmington, MA
2nd Monday, 6:00 PM
American Legion Hall, 821 South Main Street, Sharon, MA
Commercial Carpenters Local 349
2nd Wednesday, 6:00 PM at the Maine, NH and Vermont Local Union Halls
Maine: 65 Rainmaker Drive, Portland, ME

New Hampshire: 920 Candia Road, Manchester, NH

Vermont 5 Gregory Drive, S. Burlington, VT


Interior Systems Carpenters Local 352
3rd Wednesday, 5:30 PM at the Maine, NH and Vermont Local Union Halls
Maine: 65 Rainmaker Drive, Portland, ME

New Hampshire: 920 Candia Road, Manchester, NH

Vermont: 5 Gregory Drive, Burlington, VT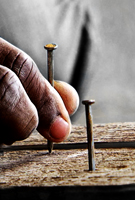 browse POSTS BY CATeGORY: