​Carpenters, Jared Allen, Commodore Builders Team Up To Build Home for Wounded Warrior
Posted by
on
Carpenters, Jared Allen, Commodore Builders Team Up To Build Home for Wounded Warrior

The New England Regional Council of Carpenters is proud to announce its partnership with Jared Allen's Homes for Wounded Warriors, Commodore Builders and other sponsors in the construction of a new home for United States Army Corporal Paul Skarinka and his wife, Jennifer, and their two children in Hanson, Massachusetts.

A ceremonial groundbreaking for the project is being held Monday, October 16 at 8:15 am at 684 State Street in Hanson.

Corporal Skarinka was eight months into his first tour with the U.S. Army when his unit came under enemy fire outside of Baghdad on September 13, 2004. Suffering a severed artery and serious damage to his left arm and leg from a rocket-propelled grenade, Corporal Skarinka has undergone 22 surgeries as well as amputation of his left leg and partial amputation of his left arm.

Corporal Skarinka currently works as an EMT/paramedic with the Plympton Fire Department and Brewster Ambulance Service. He and his family live in a home they won in Bridgewater, but it is not handicap accessible or conducive to his needs as a recent amputee. His new home will be fully handicap accessible and tailored to his injuries.

"Union carpenters are honored to be a part of this project, assisting a family and an individual who has given so much for our country," said Tom Flynn, executive secretary-treasurer of the New England Regional Council of Carpenters. "We like to put our skills and our tools to good work and we know from our union's experience across the country with Jared Allen's Home for Wounded Warriors how effective his team is at coordinating these construction projects."

The New England Regional Council of Carpenters represents more than 18,000 trades workers employed by more than 1,200 general contractors and subcontractors. Because many members are serving or have served in the U.S. military, a strong bond has always existed between the Carpenters union and the soldiers who protect our freedoms. The union is an active participant in the Helmets to Hardhats program, which connects military service veterans training and career opportunities as they transition from active duty and union carpenters frequently donate their time and skills for projects that benefit veterans or active service personnel. http://www.nercc.org/


Jared Allen's Homes for Wounded Warriors was formed by the four-time National Football League "All-Pro" defensive end in October of 2009. Then with the Carolina Panthers, Allen had just returned home from a USO trip to U.S. military bases in the Middle East. Moved by the commitment, dedication, and sacrifices that our soldiers make every day to protect our freedom, he wanted to say thank you to every soldier in the only way that he knew how. The mission of Jared Allen's Homes for Wounded Warriors is to raise money to build and remodel handicap accessible homes to suit the individual needs of our injured United States military veterans returning from Iraq and Afghanistan. https://www.homesforwoundedwarriors.com


Commodore Builders is a general contractor and construction manager that has been signatory with the Carpenters union for many years. They are a certified Massachusetts Veteran Business Enterprise. Founder and CEO Joe Albanese joined the United States Navy after graduating college and retired as a Captain from the United States Navy Civil Engineer Corps in 2009, after 28 years of service concurrent with his civilian career. Albanese is the chairman of the New England Center and Home for Veterans. http://commodorebuilders.com/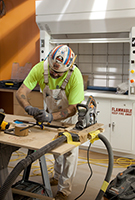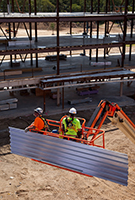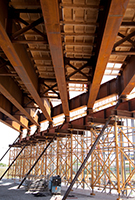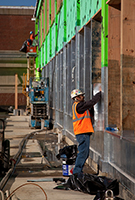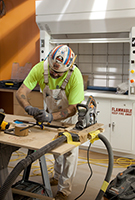 browse POSTS BY CATeGORY: