Carpenters and Electeds Rally in Cambridge
Posted by
on
One hundred carpenters got together in Cambridge during their lunch hour for a rally. Joining them were Mayor Denise Simmons, Vice Mayor Marc McGovern, City Councilor Tim Toomey and State Representative Marjorie Decker, all of whom spoke out about the need for contractors to obey the law and respect workers.

Development in Cambridge has been hot, but companies like Callahan and Nauset have landed projects, bringing with them a business model that takes often takes advantage of subcontractors that rely on wage theft, payroll fraud and other tactics used in the underground economy.

"I am not going to tolerate in our city wage exploitation in our city," said Simmons. "Not here, not ever."

The city passed a resolution condemning Callahan and urging them to clean up their act. Yesterday's rally was another action to put contractors and developers proposing projects in Cambridge on notice that treatment of carpenters on their projects being watched and something they should pro-active steps to protect.

State Representative Marjorie Decker showed she knows how the game is played and made it clear she doesn't like it.

"We know it's a great city to do business in. You will make a lot of money doing business here. The materials cost the same, so how do you make your money when you don't pay a prevailing wage, when you misclassify someone? When you misclassify someone, you are STEALING from people's families! You will not get away with this in Cambridge and I will keep fighting for this at the State House."

Protecting our standards is a never-ending fight in every part of our council. Active members and supportive elected officials, like the ones who rallied in Cambridge are essential to any success we hope to achieve.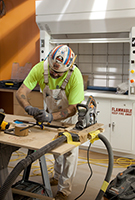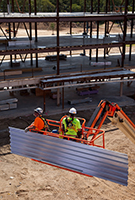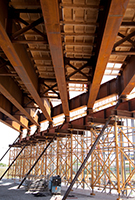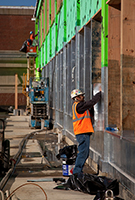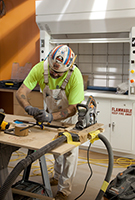 browse POSTS BY CATeGORY: