Apprenticeship
The North Atlantic States Carpenters Union offers an apprenticeship program created to thoroughly develop the talents and skills of carpenters. This type of structured training is required to make sure carpenters are fully qualified, well-rounded and productive. It includes classroom and workshop training in addition to employment with the most experienced professionals in the industry.
Apprentices earn wages and benefits that enable them to provide for themselves and their families. Typically, apprentices start around 50% or higher of the journey worker pay scale. As their training progresses, apprentices earn more until they become full carpenters, called "journeymen," and are then paid at the journeymen rate.
New England:
The apprenticeship program is a four year competency based training program that includes both classroom training and on the job training. The training consists of 160+ hours a year of classroom and shop training as well as 4000-8000 hours of on the job training over a four year period. Click here for more detailed information about the application process.

New York:
The NY training program consists of 1000 hours of school/technical training, combined with five years of on the job training. The training program has a self-paced format allowing each individual to determine his or her own progress. Click here for information about the application process.

Apprentice Resources Available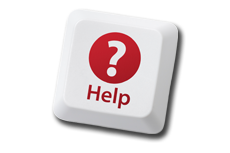 Click here for a list of apprentice resources on the New England Carpenters Training Fund website. Documents found on the page include blank work reports, benefits office contact information, a math test study guide, tool lists and scholarship information.
Sisters in the Brotherhood | Becoming a Union Carpenter