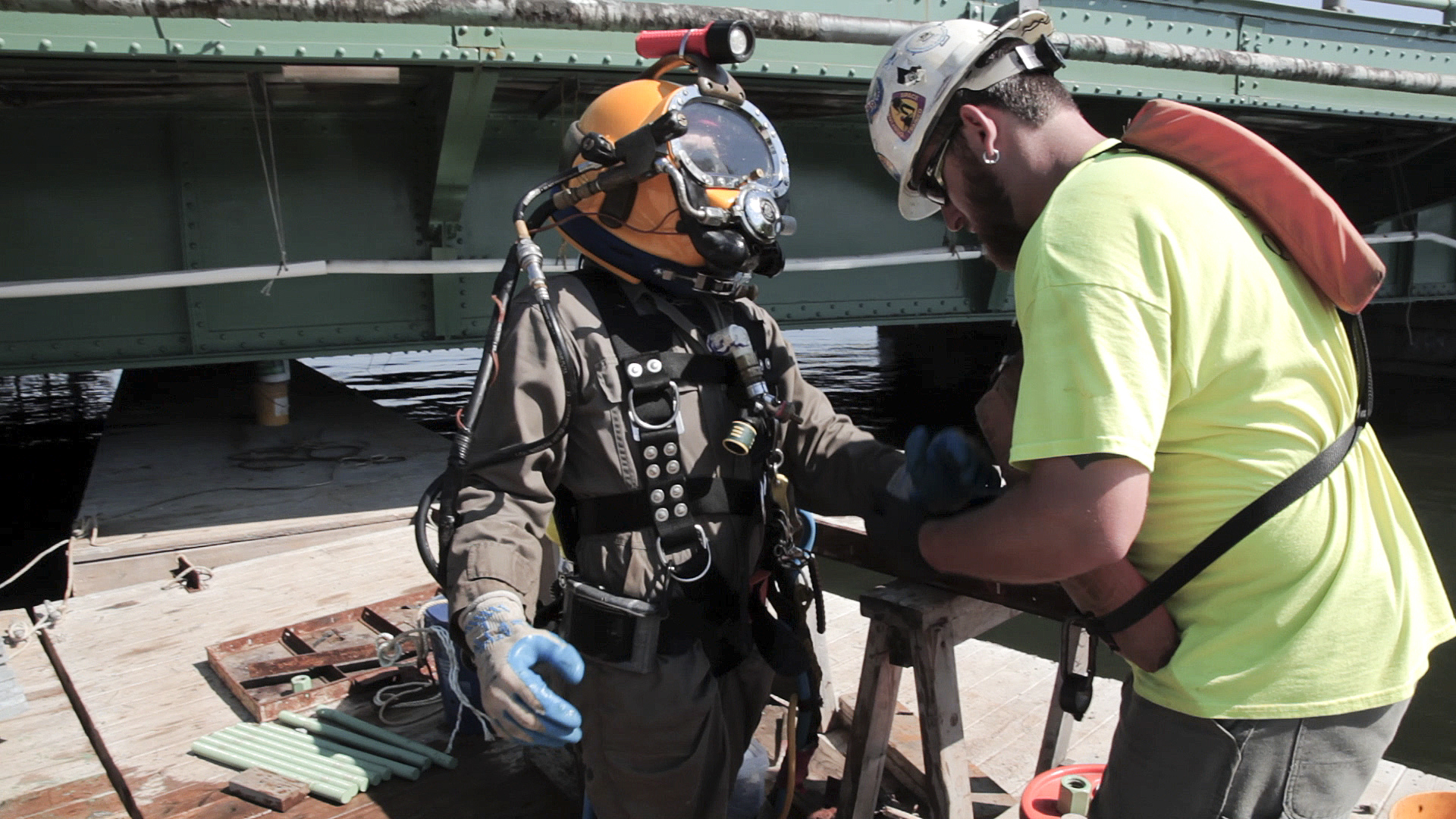 We can do everything a guy can. It's just having faith in yourself and realizing that you are as capable.
NERCC Member Since 2015
Ziven Drake joined Piledrivers Local 56 as an apprentice after six years working as a mechanic in the United States Air Force. Certified in scuba for over fifteen years, she was drawn to a career as a union diver by her love of water and working with her hands. Similar to her experience in the military, Ziven notes that it "takes a certain type of personality" to be a female working in a male-dominate field.
Her advice to women considering a career in the trades? "Don't be intimidated…You can do a lot more than you think….I'm female and physically I'm not a large person but I'm just as capable, if not more so, of performing to a male standard. Don't be intimidated, just get out there and do it."