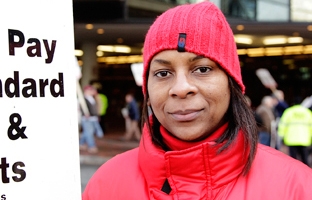 Being a member of this union has helped me buy my first home, help me put two kids through college...
NERCC Member Since 1997
Theresa lives in Hyde Park, MA and has been a member of Carpenters Local 327 since 1997.
Why are you a carpenter? "I am a carpenter because I like working with my hands and I like seeing the aftereffects of something that I helped contribute to."
Message to her Brothers and Sisters in the Union: "We need to stick together and work together. This is our livelihood; this is how we feed our families. This is how we put our kids through college."