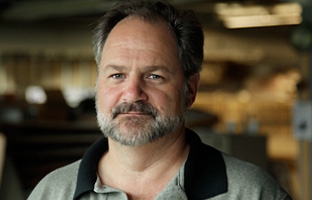 I started out as an apprentice with some idea of what I wanted.
NERCC Member Since 1984
Lyle was indentured into Carpenters Local 33 in 1984. After graduating from a vocational high school, he joined the Carpenters Union as an apprentice. He was part one of the first classes of apprentices to train at the New England Carpenters Training Center (NECTC) in Millbury, MA. Over the years, Lyle has watched the construction industry evolve, as did his career in carpentry.
"After finishing my apprenticeship I worked for many years as a journeyman, but I always hoped someday to be able to bring back a little of what I had learned and teach others as I had been taught."
Lyle eventually got that opportunity, when an instructor position at the NECTC opened up. He applied and was hired as a part-time instructor and eventually he was hired on a full-time basis. More recently, Lyle was named Director of the NECTC. He has seen his career come full circle; he now helps to run the same facility where his career first began when he first joined as an apprentice.
"It has been a very rewarding career. Personally, I always felt it was my obligation as union member to bring what I've learned back to other members. I figured the best way to do that was to pursue a position as an instructor. Here at the Carpenters Union I was able to build on my skills as a carpenter and pursue that path."
Favorite part of being an instructor: "Seeing that light bulb turn on, when you've taught an apprentice something and you see that light turn on when they understand it. That was always the best part of being an instructor, knowing that someone else is learning."