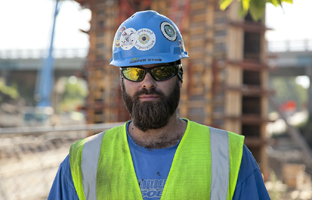 I'm glad I did start off as an apprentice because I did learn more.
NERCC Member Since 2003
John Verissimo first joined Carpenters Local 1305 as a third year apprentice in 2003. He had experience working in the field as a non-union carpenter and originally hoped he'd be able to join the Local as a journeyman. Looking back, however, he is grateful for the extra training he received in the Apprenticeship Program.
To learn more about joining the Carpenters union Apprenticeship Program click here.